Insurance companies refer to our facility frequently with the confidence that the patient's problems will be resolved in a efficacious manner. Pro-Active Physical Therapy has a reputation throughout the insurance industry of ethical, appropriate, timely, and cost effective care. Because of the level of expertise of the therapists at Pro-Active Physical Therapy, patients are evaluated to set up a specific treatment program designed to resolve problems quickly, without unnecessary, palliative, and time consuming treatments.
Frequently Asked Questions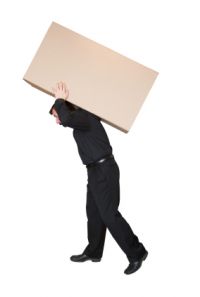 Click the questions below to read the answers.
In some states physical therapists are required to perform examinations/evaluations on all patients despite the fact that they may have previously been evaluated by a physician or another physical therapist. If required it is appropriate because without the examination/evaluation, it is impossible for the physical therapist to set up a specific plan of care that would resolve the patient's problem.
When a patient is first evaluated, their job duties are extensively discussed with the patient as well as anticipated return to work goals. Right from the very first day we are directing our care at return to full function or modifying the work environment so that the patient can return to work as soon as possible. To that end, we work extensively with work simulation and conditioning activities with emphasis on repetition and conditioning in order to prepare the patient for his or her return to work. Additionally, we work closely coordinating with any case managers assigned to the patient's case to be sure all aspects of the patient's care is covered.
As mentioned previously, a complete examination/evaluation is extremely important in determining the problems that exist. Goals are developed so the patient can return to their normal daily activities as soon as possible. Most importantly, at any physical therapy facility, the insurance company should be sure patients are being re-examined and programs are being progressed as appropriate to maximize attainment of goals. What is helpful in these situations is that progress reports are done by a physical therapist to be sure your patient is being managed appropriately. Please see our question regarding progress reports on this website.
The most important aspect of care is the physical therapist's expertise and ability to evaluate and set up a plan of care designed to meet the patients' anticipated goals and expected outcomes. At our facility, we keep claims managers and claims adjustors updated through periodic reports. We also invite them to visit our facility and actually observe patients.
Progress reports are extremely important in containing costs in physical therapy. Unfortunately, many insurance companies utilize non-physical therapy professionals to evaluate physical therapy notes in order to determine if care and/or charges are appropriate. This causes the insurance company a large disadvantage because these personnel are not trained to pick up inappropriate treatment, excessive treatment, or inappropriate charges. Progress reports are usually done every thirty days at a minimum and sometimes more frequently. This is how a therapist assesses if a patient plan of care is appropriate, the patient is progressing as expected, or if the treatment needs to be adjusted. With a proper plan of care, the patient's recovery time will improve, thereby containing costs for all involved.